We just finished our free demo for ScriptViewer how do I sign up and what are the plan options?
We are so excited that you loved your ScriptViewer trial! To proceed with your ScriptViewer site you will need to sign up for a plan. You can sign up for a plan by going here.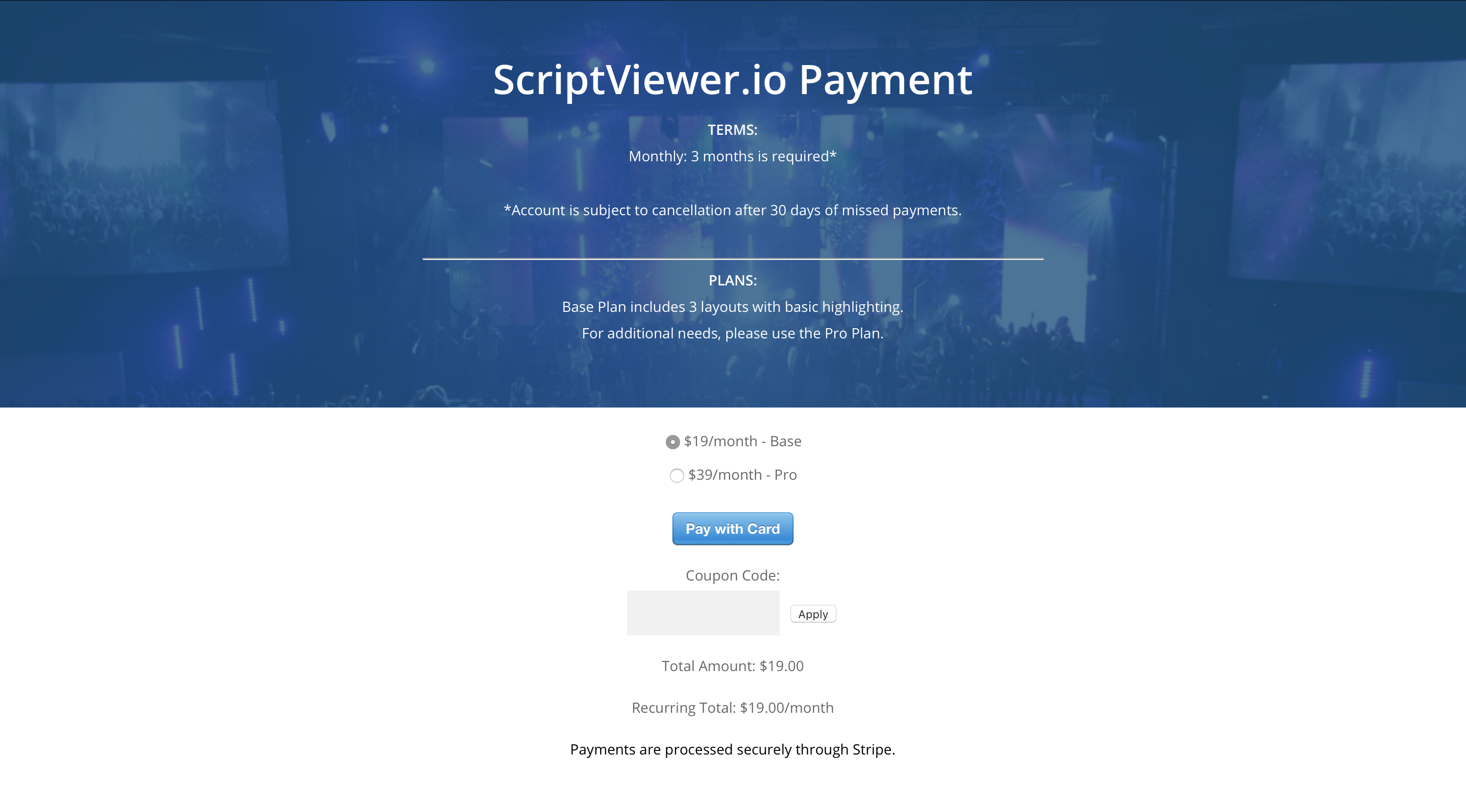 Once on the payment page, you can chose between the Base plan or the Pro plan. The Base plan is $19 a month and includes 3 layouts with basic highlighting. If you would like more layouts or more complex customization, we require the Pro plan which is $39 a month.
With both plans, 3 months is required and your account is subject to cancellation after 30 days of missed payments.
Once you select your plan, hit "pay with card" and you will be taken to the payment page through Stripe that will process your payment. Once you hit subscribe, your account will be active. Welcome to the ScriptViewer family!