We are excited to announce a new update to Workflow Tools!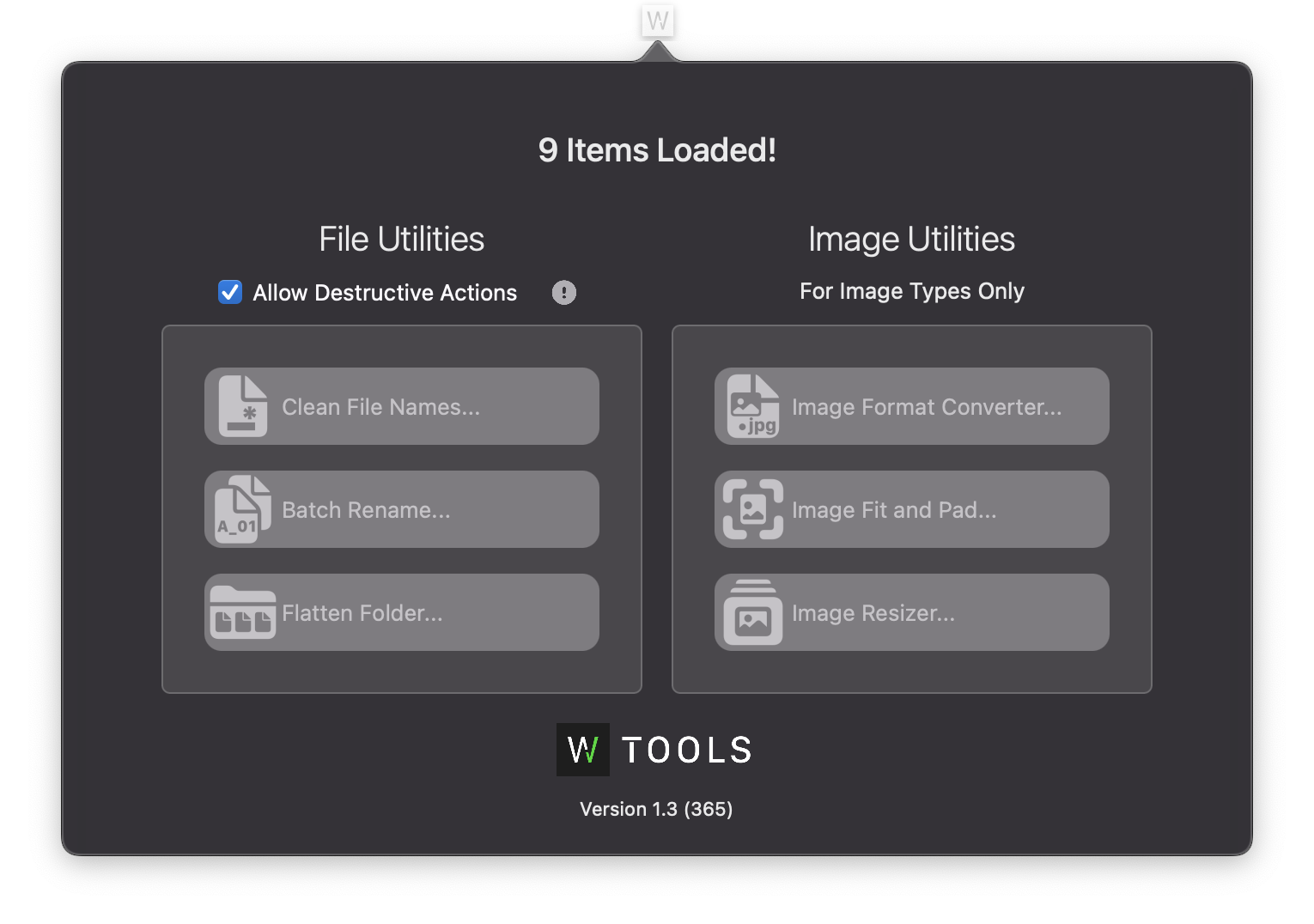 What's New In 1.3?
• NEW: Updated for macOS Big Sur.
• NEW: Workflow Tools Energy Widget to disable screen saver and sleep for Big Sur.
To see the widget on macOS 11 (Big Sur), click the Disable Sleep button on the menu bar once. Once clicked, this will launch an application called Workflow Tools Energy Agent. This helper app controls the processes for enabling and disabling system sleep. The Workflow Tools menubar app does not need to be open to use the Disable Sleep functions. It just needs to be launched once to set up the helper agent app.
Troubleshooting:
If you are having difficulty turning off the Disable Sleep feature, open the macOS Activity Monitor App, search for Workflow Tools, and then quit or force quick the Workflow Tools Energy Agent. Then click on the Workflow Tools menubar app to show the menu. Please wait for a few seconds and click it again. This should update the process and communications between the helper and the main app.