How do I make my clock have a negative value?
First, start by enabling and starting a timer in your Aux or Main time.
Next, if you would like to have your video start counting in the negative once it hits zero, click the checkbox next to "on zero" as well as the "Bounce" checkbox as well. Note: You need to select the negative tick option for each timer you want to have it.
Once checked, you will see the negative tick appear in front of your timer(s) once it hits zero.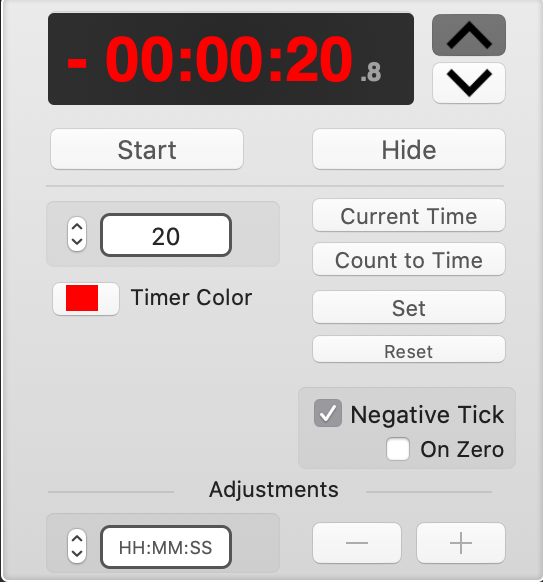 You can also add a negative tick in front of any timer that is set or currently running by selecting the "Negative Tick" checkbox.