How do I start a secondary timer when it hits Zero in count down mode?
Start by making sure you are in countdown mode by clicking the down arrow next to your timer. Next, add time to your timer and hit set. After adding your time, make sure the down arrow is selected. By selecting this arrow, your timer is now counting down to zero.
After completing, click on the checkbox to the left of "Start New Time." After selecting this option, a small box will open up for you to add the time you want to be added once your timer hits zero. Click update and see the magic happen!
Once your timer hits zero, you will see the amount of time you typed in show up and countdown once again. NOTE: Your timer will continue to restart to your new start time until you deselect the checkbox.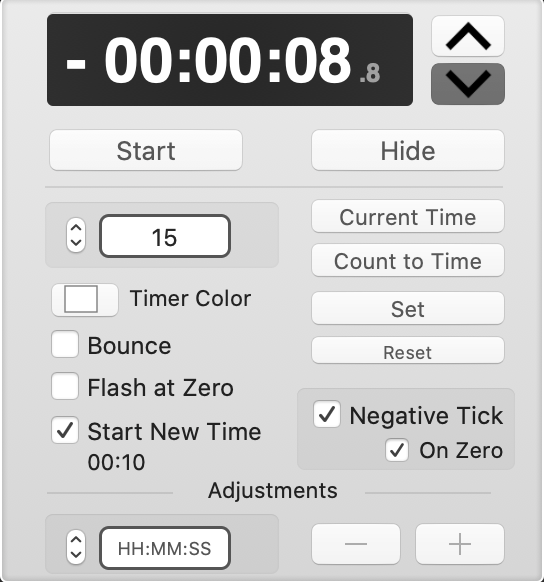 One other note is you can make the "New Time" negative. While the "New Time" is running, you can click the "On Zero" checkbox to make your "New Time" turn negative once it reaches zero.